Data science is an interdisciplinary field that uses scientific methods, processes, algorithms and systems to extract knowledge and insights from noisy, structured and unstructured data, and apply knowledge and actionable insights from data across a broad range of application domains.
[smartslider3 slider="8″]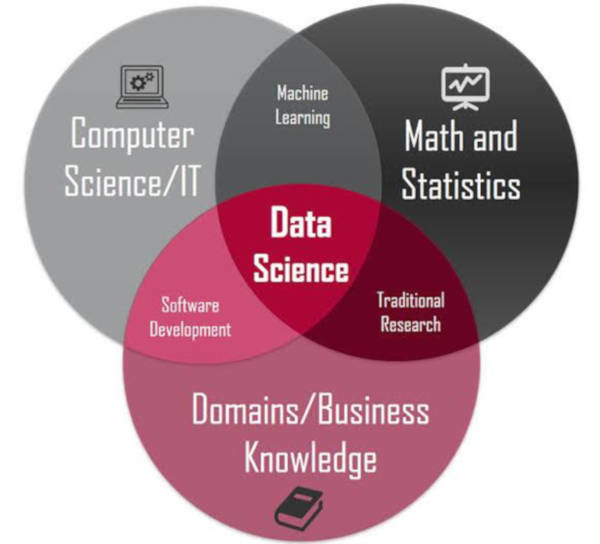 In the past decade, data scientists have become necessary assets and are present in almost all organizations. These professionals are well-rounded, data-driven individuals with high-level technical skills who are capable of building complex quantitative algorithms to organize and synthesize large amounts of information used to answer questions and drive strategy in their organization. This is coupled with the experience in communication and leadership needed to deliver tangible results to various stakeholders across an organization or business.
Data scientists need to be curious and result-oriented, with exceptional industry-specific knowledge and communication skills that allow them to explain highly technical results to their non-technical counterparts. They possess a strong quantitative background in statistics and linear algebra as well as programming knowledge with focuses in data warehousing, mining, and modeling to build and analyze algorithms.