Dr. Ramanadhula Emmanuel,
Ph.D.; MBA; M.Phil.;
Professor & HOD- Department of MBA.
The Department of Business Administration is Incorporated in St.ANN's college of Engineering and Technology in the year of 2006 with an intake of 60 students. The MBA Department at SACET campus is renowned for its pioneering ideas and efforts to impart latest knowledge to its students and creating ethical environment in its surroundings. The Department has excellent Infrastructural facilities and is well equipped with full fledged laboratories, audio-visual facilities, Software tools, Excellent Central as well as Departmental Library with good number of National & International Journals, Magazines and 10 Mbps internet facility.
The main objective of the department right from its inception  has been to provide high quality training as well as technical inputs to our students primarily to meet the requirements of Industry, and R&D establishments both in India and abroad.
The Department of Business Administration is renowned for its pioneering ideas and efforts to impart latest knowledge to its students and creating professional environment.

           In order to achieve the basic objectives of MBA curriculum focus is on a unique pedagogy which includes experiential and outcome based learning to supplement the curriculum. Our department provides excellent environment to the students to hone up various management skills and has a continuous process of interaction with corporate, industry leaders through workshops, seminars, lectures and other extracurricular events.

           Our goal is to impart value based quality education along with development of positive attitude, skills and abilities through Management Club Activities, Outbound Activities and Business Lab etc., to apply knowledge in order to meet the challenges of future.

           The institution has highly competent, committed and proficient faculty who have associated their personal aims and growth with that of the institution.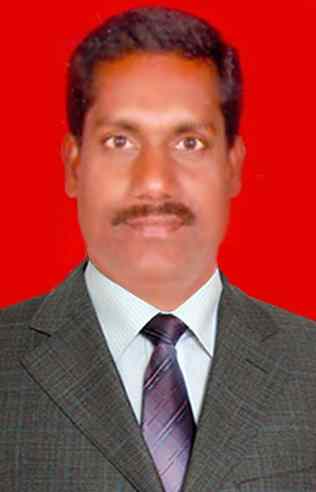 About
Program Objectives
Program Outcomes
Faculty
PROGRAMME SPECIFIC OUTCOMES
About
To become a center of excellence in the Mechanical Engineering discipline with effective teaching and learning environment to meet the changing and challenging needs of the modern industry and research originations,  motivate students to pursue higher studies, ignite entrepreneurship skills to enhance national wealth.
Mission
To provide quality education in undergraduate and postgraduate programs, leading to careers as Mechanical Engineering professionals in the industry, government, academic and research organizations.
To be the preferred choice of students, faculty and industry.
To impart skills required to analyze, design and manufacture components and systems.
To develop human resources for the benefit of society and industry through the process of continuous learning and innovative skills in Mechanical Engineering.
Program Objectives
Program Outcomes
Faculty
PROGRAMME SPECIFIC OUTCOMES
| | | | | |
| --- | --- | --- | --- | --- |
| Faculty | Topic | Date | Place | Event |
| K.Srinivasulu | Redesigning of engg curriculum in the context of outcome based learning | 24,25-Feb-2013 | Jntuk | Workshop |
| Ch.Neeraja | Advances in Manufacturing Technology Hard and Soft | 4-16 Feb-2013 | IPE OU Campus Hyderabad | FDP |
| | | | | |
| --- | --- | --- | --- | --- |
| Participant Name(s) | Topic | Date | Place | Event |
| A. Rajiv Reddy | National Robotic Championship Zonal level | 15,16 Feb-2013 | SSN Ongole | Workshop |
| A. Surendra Reddy | National Robotic Championship Zonal level | 15,16 Feb-2013 | SSN Ongole | Workshop |
| B.Krishnanjaneyulu | National Robotic Championship Zonal level | 15,16 Feb-2013 | SSN Ongole | Workshop |
| D. Avinash Kumar | National Robotic Championship Zonal level | 15,16 Feb-2013 | SSN Ongole | Workshop |
| D.Kishore | National Robotic Championship Zonal level | 15,16 Feb-2013 | SSN Ongole | Workshop |
| D. Gopi sairam | National Robotic Championship Zonal level | 15,16 Feb-2013 | SSN Ongole | Workshop |
| J.Mohan | National Robotic Championship Zonal level | 15,16 Feb-2013 | SSN Ongole | Workshop |
| K.Tirumala Rao | National Robotic Championship Zonal level | 15,16 Feb-2013 | SSN Ongole | Workshop |
| M.Raviteja | National Robotic Championship Zonal level | 15,16 Feb-2013 | SSN Ongole | Workshop |
| P.Chaitanya | National Robotic Championship Zonal level | 15,16 Feb-2013 | SSN Ongole | Workshop |
| S.Bhargavi | National Robotic Championship Zonal level | 15,16 Feb-2013 | SSN Ongole | Workshop |
| T.Samuel | National Robotic Championship Zonal level | 15,16 Feb-2013 | SSN Ongole | Workshop |
| U.Bharath | National Robotic Championship Zonal level | 15,16 Feb-2013 | SSN Ongole | Workshop |
| V.Krishna | National Robotic Championship Zonal level | 15,16 Feb-2013 | SSN Ongole | Workshop |
| K.Uday kumar | National Robotic Championship Zonal level | 15,16 Feb-2013 | SSN Ongole | Workshop |
| A.Rajiv Reddy | Robotics | 3,4 Mar-2013 | IIT Chennai | Workshop |
| A.Surendra Reddy | Robotics | 3,4 Mar-2013 | IIT Chennai | Workshop |
| A.Raviteja | Robotics | 3,4 Mar-2013 | IIT Chennai | Workshop |
| B.Veerareddy | Robotics | 3,4 Mar-2013 | IIT Chennai | Workshop |
| B.Krishnanjaneyulu | Robotics | 3,4 Mar-2013 | IIT Chennai | Workshop |
| B.Mallikarjunudu | Robotics | 3,4 Mar-2013 | IIT Chennai | Workshop |
| B.Sasikesava kumar | Robotics | 3,4 Mar-2013 | IIT Chennai | Workshop |
| D.Avinash Kumar | Robotics | 3,4 Mar-2013 | IIT Chennai | Workshop |
| D. Mohanbabu | Robotics | 3,4 Mar-2013 | IIT Chennai | Workshop |
| D.Tarun | Robotics | 3,4 Mar-2013 | IIT Chennai | Workshop |
| G.Gopisairam | Robotics | 3,4 Mar-2013 | IIT Chennai | Workshop |
| J.Mohan | Robotics | 3,4 Mar-2013 | IIT Chennai | Workshop |
| J.Pream jeevan pradeep | Robotics | 3,4 Mar-2013 | IIT Chennai | Workshop |
| K.Tirumala rao | Robotics | 3,4 Mar-2013 | IIT Chennai | Workshop |
| K.Radhakrishna murthy | Robotics | 3,4 Mar-2013 | IIT Chennai | Workshop |
| K.Gopichand | Robotics | 3,4 Mar-2013 | IIT Chennai | Workshop |
| M.chakravarthy | Robotics | 3,4 Mar-2013 | IIT Chennai | Workshop |
| N.Raviteja | Robotics | 3,4 Mar-2013 | IIT Chennai | Workshop |
| S.Noor Mohammed Nayeem | Robotics | 3,4 Mar-2013 | IIT Chennai | Workshop |
| T.samuel | Robotics | 3,4 Mar-2013 | IIT Chennai | Workshop |
| T.Venkatesh | Robotics | 3,4 Mar-2013 | IIT Chennai | Workshop |
| N.Trinesh | Robotics | 3,4 Mar-2013 | IIT Chennai | Workshop |
| p.Mohanakishore | Robotics | 3,4 Mar-2013 | IIT Chennai | Workshop |
| T.Samuel | Technical | 4,5 Jan-2013 | Vignan University | Technical Paper Presentation |
| P.Nagarjuna reddy | Robotics | 3,4 Mar-2013 | IIT Chennai | Workshop |
| P. Giridhar reddy | Robotics | 3,4 Mar-2013 | IIT Chennai | Workshop |
| P.Anish kumar | Robotics | 3,4 Mar-2013 | IIT Chennai | Workshop |
| R. Arun gopal reddy | Robotics | 3,4 Mar-2013 | IIT Chennai | Workshop |
| S.Bhanu vikas | Robotics | 3,4 Mar-2013 | IIT Chennai | Workshop |
| S.Musthaq Ahmed | Robotics | 3,4 Mar-2013 | IIT Chennai | Workshop |
| S.Sandeep | Robotics | 3,4 Mar-2013 | IIT Chennai | Workshop |
| S.Venkata Yeswanth | Robotics | 3,4 Mar-2013 | IIT Chennai | Workshop |
| T.Mohan | Robotics | 3,4 Mar-2013 | IIT Chennai | Workshop |
| T.sai krishna | Robotics | 3,4 Mar-2013 | IIT Chennai | Workshop |
| T.Pandu ranga | Robotics | 3,4 Mar-2013 | IIT Chennai | Workshop |
| V.Gopi krishna | Robotics | 3,4 Mar-2013 | IIT Chennai | Workshop |
| V.Ranadheer | Robotics | 3,4 Mar-2013 | IIT Chennai | Workshop |
| V.Sai krishna | Robotics | 3,4 Mar-2013 | IIT Chennai | Workshop |
| Y.Tarun kumar | Robotics | 3,4 Mar-2013 | IIT Chennai | Workshop |
| Y.Venkata phaniraj | Robotics | 3,4 Mar-2013 | IIT Chennai | Workshop |
| B.Naveen | Robotics | 3,4 Mar-2013 | IIT Chennai | Workshop |
| B.Bhanu sai murthi | Robotics | 3,4 Mar-2013 | IIT Chennai | Workshop |
| Ch.Harish | Robotics | 3,4 Mar-2013 | IIT Chennai | Workshop |
| Ch.Vijay | Robotics | 3,4 Mar-2013 | IIT Chennai | Workshop |
| K.Chenchu krishna | Robotics | 3,4 Mar-2013 | IIT Chennai | Workshop |
| K.Uday ram | Robotics | 3,4 Mar-2013 | IIT Chennai | Workshop |
| N.Gopi | Robotics | 3,4 Mar-2013 | IIT Chennai | Workshop |
| G.Raman | Robotics | 3,4 Mar-2013 | IIT Chennai | Workshop |